CLENPIQ Instructions
CLENPIQ is a prescription that cleans your colon. CLENPIQ is ready for you to drink right from the bottle. It does not need to be mixed or diluted. DO NOT refrigerate or freeze CLENPIQ.
What's in the CLENPIQ box?
Two bottles of CLENPIQ (5.4 oz. each)
An 8 oz. cup for drinking clear liquids
The patient medication guide and the instructions for use for your reference.
Start Hydrating
On the day before your colonoscopy, start hydrating by consuming ONLY CLEAR LIQUID.
It's important to hydrate before you take the prep, while you're taking the prep, and after the prep. Follow your doctor's instructions completely.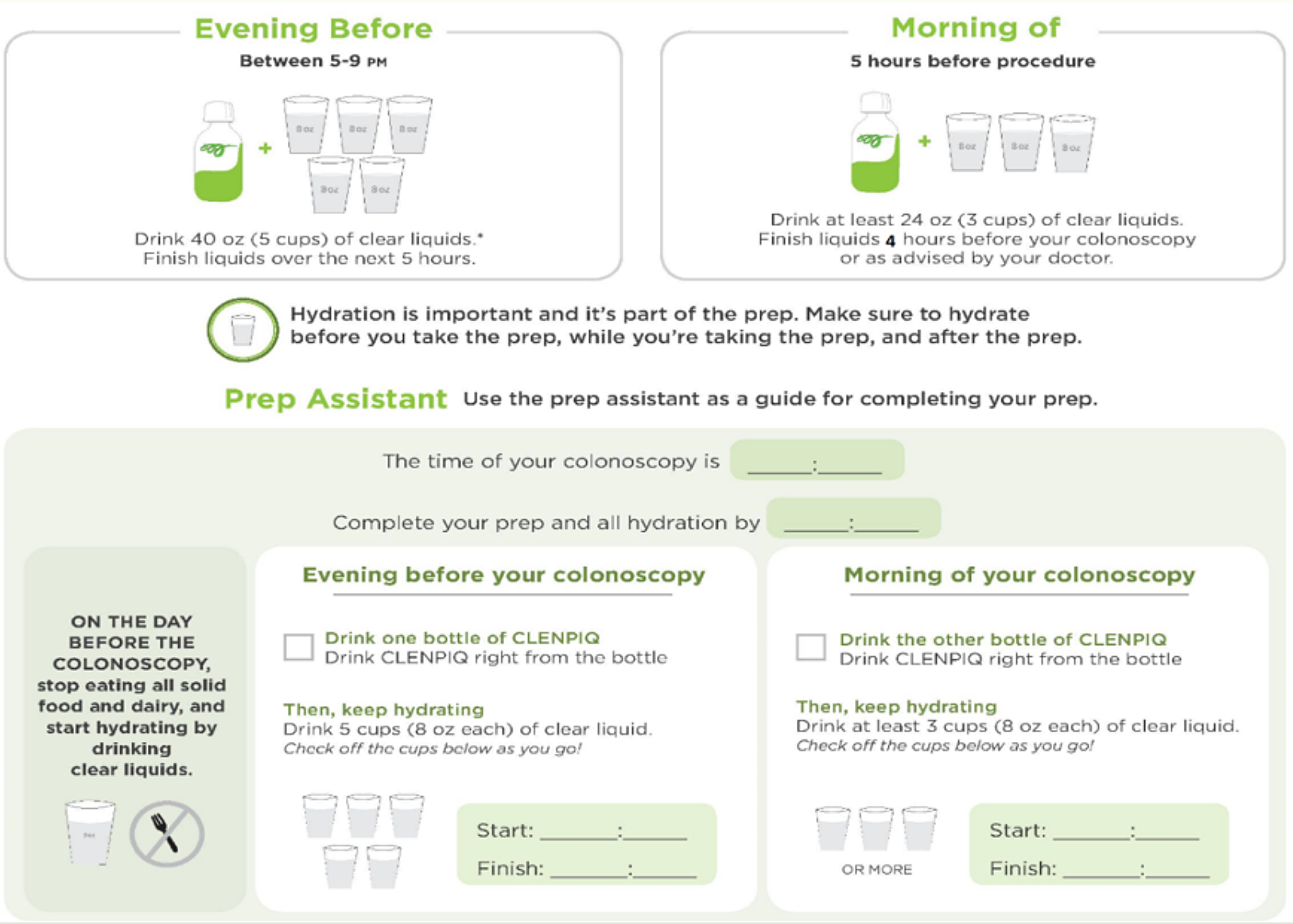 Important Notes:
There should be no gum, candy or water FOUR (4) hours prior to your scheduled procedure time.
Essential medications (ie: blood pressure, cardiac, thyroid, and seizure medications) can be taken TWO (2) hours prior to procedure with a TINY SIP OF WATER.
Remember: the quality of your exam is dependent on the quality of your preparation!